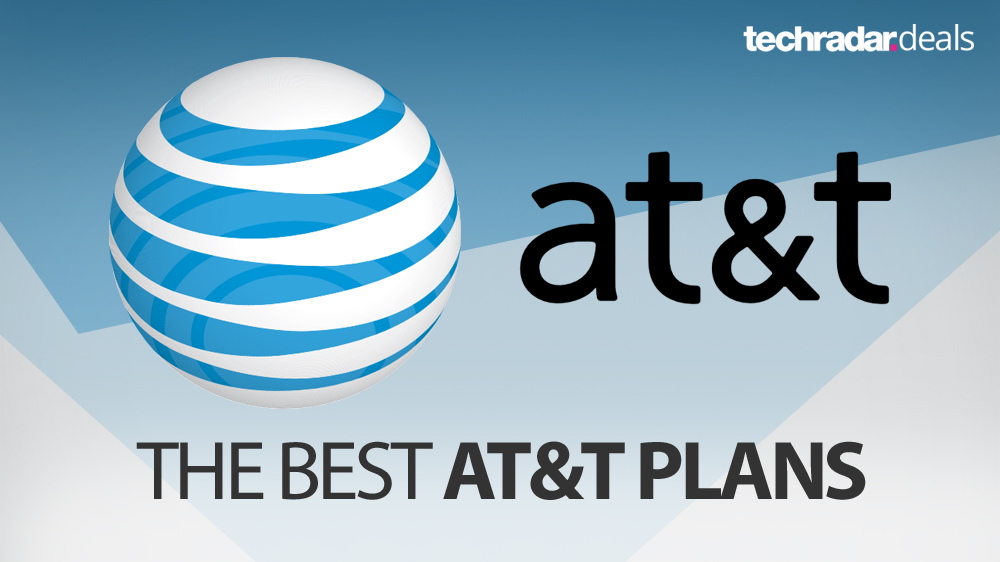 Finding the best AT&T plan is something modern smartphone users can't overlook. If you've settle on AT&T as your carrier, it's time to make sure you're getting the best plan for you.
We've sorted through all of AT&T's plans and have all the info you need to make your choice, whether that's a high-data, streaming ready plan, or a simple low-cost plan.
Check out all the AT&T plans available to you.
Jump straight there: View the plans at att.com
Choose your phone: The best AT&T phones available this month

AT&T Plans: Explained
You don't have to worry so much these days about paying huge fees for making calls while you're out of town or during peak hours. But mobile data is the big budget killer these days. AT&T has a number of plans with unlimited calls and texts and data allotments ranging from 1GB to 25GB, and ranging in price from $30 a month to $110 a month.
You can save money on these plans by taking advantage of AT&T data-sharing plan. Through this service you can add additional devices to the account and share the data allotment across all of them, up to 10 devices. 
With these shared plans, each phone requires a monthly access charge of $20, including the first phone on the plan. Tablets and wearable devices that connect to data are $10 each month.
With these plans, you don't have to worry about fees for going over the data allotment. Data speeds will simply be slowed down once you hit the cap. If there is any unused data, it will roll over the next month.
For 10GB plans and higher, calls and texts to Mexico and Canada are free as well, with no roaming charges for use in Mexico.
AT&T's Unlimited plans
If you don't want to spend a bunch of time thinking about which data allotment is right for you, you can just opt for one of AT&T's Unlimited plans. It has an Unlimited Choice and Unlimited Plus plan with varying features that we'll discuss further in.
If you're really big into streaming content from your mobile device, AT&T also has a few packages that bundle streaming services into its Unlimited plans. All of these Unlimited plans have a cap of 22GB a month after which data speeds will be reduced, but you won't be charged any fees for going over that cap.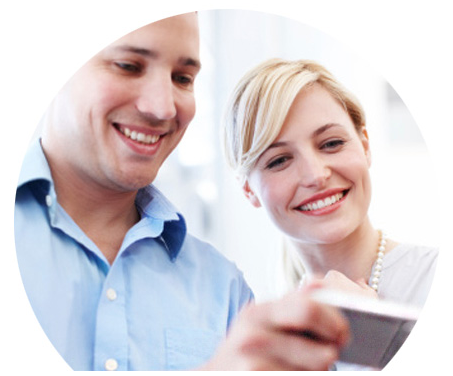 1GB: $30/Month
3GB: $40/Month
6GB: $60/Month
10GB: $80/Month
16GB: $90/Month
25GB: $110/Month
How much data do you really need?
While 1GB of a data might be enough for someone who mostly uses their phone for calling and texting, and the occasional search on Yelp, it may not be enough for most of us. If you stream a lot of video you may be looking at 10GB plans and up. For a lot of Internet browsing and Instagram use, somewhere in the ballpark of 5GB may be enough. Thankfully, even if you use up all of your high speed data, AT&T continues to provide data at lower speeds, so you can still get that Instagram photo uploaded.
AT&T Next: Device installment and upgrade plan
If the upfront cost a new phone for your new data plan is too much, AT&T offers an installment plan service to spread the cost of the device over 24 to 30 months. The Next and Next Every Year plans also offer a change to trade-in your phone and upgrade before you've finished paying off the device. Here's how each plan works.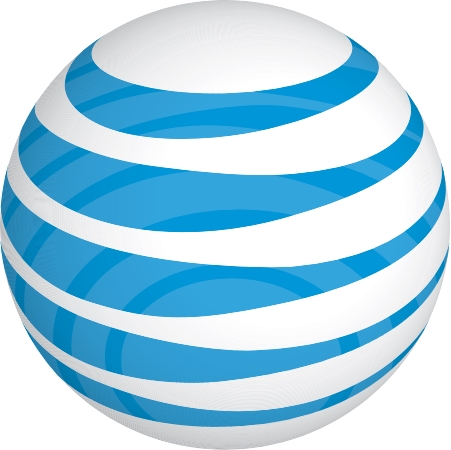 AT&T Next
AT&T Next lets you break up your device payments over 30 months. At the end of the 30 months your monthly payments will drop, since the phone is paid off. Alternatively, after 24 months, you have the option of trading in your phone to upgrade to a new phone.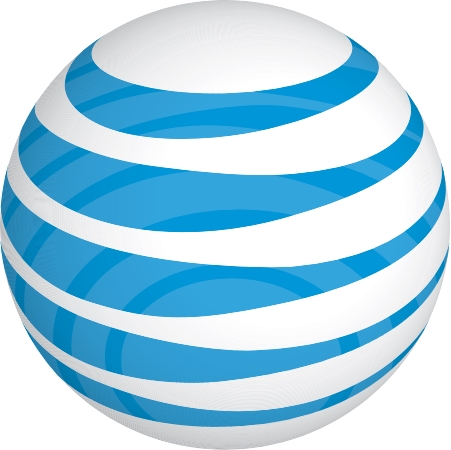 AT&T Next Every Year
If you can afford slightly higher monthly payments and want to have a new phone every year, the AT&T Next Every Year installment plan spreads the cost of a device over 24 months but lets you upgrade to a new phone every year. You After 12 payments, you can trade in your device and switch to a new one.


The best AT&T plans for you:
Now that you know about the types of plans, how you can share them with family and friends, and how to get a device on an installment plan, let's take a look at the plans themselves.
These Mobile Share Advantage plans are a simple way to pay for just the amount of data you need, and save big if you have more people to split the monthly bill with. Keep in mind that every device you add costs $20, including the primary device on the plan, so the prices listed are just for the data plan itself.
Let's take a look at each tier of AT&T's plans and see which one fits your needs the best.


1. AT&T Mobile Share Advantage plan | 1GB data | $30 per month
If you're a pretty light mobile user, you can probably get away with this plan. If you like to watch any video on your data plan, this may not cut it. While youc can still use data after you hit the 1GB cap, it will be significantly slowed down. View this plan at AT&T


2. AT&T Mobile Share Advantage plan | 3GB | $40 per month
If you use your phone's data a fair amount but aren't crazy about streaming video when you're away from Wi-Fi, this will be a much safer plan for you At only $10 more, you get an extra 2GB of wiggle room. View this plan at AT&T


3. AT&T Mobile Share Advantage plan | 6GB | $60 per month
This plan is at a sweet spot for multiple users, as the 6GB can be split two ways for moderate users while keeping the price within reason. It can even be split three ways if everyone agrees to go easy on the streaming. View this plan at AT&T


4. AT&T Mobile Share Advantage plan | 10GB | $80 per month
For bigger families or heavy mobile users, this plan may work out nicely. For a single line, you'd be looking at $100, which is a reasonable price when you get 10GB to use. But the plan looks even better when you split that 10GB with multiple users. View this plan at AT&T


5. AT&T Mobile Share Advantage plan | 16GB | $90 per month
At this tier, the shared aspect becomes even more impressive. While every phone added will still need to pay the access charge, the cost of data could be just $18 per person if split five ways, and that's still a hair over 3GB each. View this plan at AT&T


6. AT&T Mobile Share Advantage plan | 25GB | $110 per month
25GB is just that much more to share between a group of friends or a family. At this tier, single line customers would be smarter to look at the AT&T's Unlimited Plans, which comes with 22GB of full-speed data at a lower price. View this plan at AT&T

AT&T Unlimited plans

1. Unlimited Choice Plan | $40 per month
This is something of a no frills plan, but if you use a lot of data and have a limited budget, it's an affordable option. Mobile hotspot is not allowed, video streaming is limited to 1.5Mbps and data speeds are limited to 3Mbps, but you still get 22GB of data to work with each month. See the unlimited plan on AT&T



2. Unlimited Plus| $70 per month
AT&T sweetens the deal with this Unlimited Plus plan. The plan allows full speed data for 22GB, after which the speeds are throttled. HD video quality is allowed, and so is mobile hotspot for up to 10GB a month per line. Topping it off, AT&T adds in HBO access, so you have content to stream with all that data.  


Extra: Streaming and DirecTV packages
If you're really into video, AT&T offers a few streaming packages that can be added onto its Unlimited Choice and Unlimited Plus plans. You can add HBO or DirecTV streaming to your plan, or even get DirecTV installed in your home as part of the plan. See AT&T's streaming and DirecTV packages here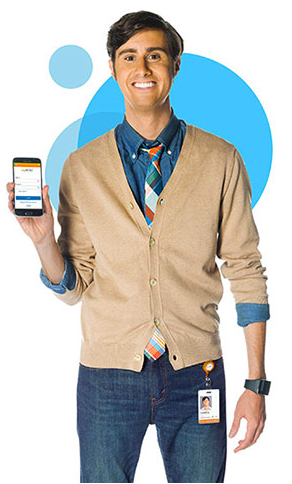 AT&T Prepaid options
Check out AT&T's prepaid plans
If none of the plans have seemed right for you so far, AT&T also offers a number of prepaid plans with a lot of the same perks as the other plans and reasonable prices. You can get 1GB, 6GB, unlimited data, or even no data at all. No contract is required and you don't need a credit check to get started with these plans. See AT&T's prepaid plans here