If the GoPro Hero5 Black is the current undisputed heavyweight champion of the 4K action camera world, the scores of cheaper rivals that are currently coming through the ranks are the young and feisty contenders for its crown.
But so far none of them has managed to topple GoPro's relatively expensive offering, even if cheaper rivals claim to boast similar spec-for-spec attributes, proven sensors and comparable technology.
Cameras from Yi Technology (notably the YI 4K Action Camera), Olfi and Veho have come close in terms of design and performance, but have typically buckled in the final round.
Despite the scores of battered and bruised challengers before it, however, Chinese manufacturer SJCAM thinks it has what it takes to trouble the champ, and its latest SJ7 Star model boasts the sort of features that, on paper, appear to make it a contender.
Features
4K video capture at 30fps
12MP stills (up to 16MP via interpolation)
166-degree wide angle lens
Like its GoPro rival, the SJCAM SJ7 Star offers an interactive rear touchscreen via which you can control most of the functionality. At two inches wide, it's easy to view and to navigate.
There's also the option to download the free SJCAM app, which is available for iOS and Android and connects via the smartphone's Wi-Fi, for previewing shots and rapidly editing settings.
Expect plenty of video resolution options, with 720p and 920p at 120fps catering for the extreme slow-motion moments, 1080p at 120fps bumping up the resolution somewhat, and 2.7k at 60fps or 30fps and 4K at 30fps offering the sharpest footage.
The SJ7 Star matches the aforementioned GoPro pound for pound, and even records 4K natively (rather than via interpolation), meaning image quality and clarity are superior to the previous SJ6 model.
However, the twice-the-price GoPro Hero 5 still manages to keep the upper hand in a number of areas, including its built-in waterproof casing (there's no need for a separate case any more), ProTune video options (the dream for anyone wanting greater control in post-production), HDR images and voice control.
The camera also packs gyro stabilization, which aims to digitally smooth out bumps in video recording, although this is only available in 1080p at 30fps or lower resolutions.
That means full 4K and 2.7K can feel bumpy, while super-smooth, super-slow-motion clips could be out of the question.
Design and accessories
Three color options (black, grey and rose gold)
Plenty of basic mounts in the box
Waterproof casing included
There's not too much to write home about in terms of design. The SJCAM SJ7 Star is a matchbox-sized action camera with all the glamor of, well, a matchbox.
It comes finished in all-over grey, or with a black (as seen here) or rose gold facade, but essentially it's a small rectangular box with a tiny lens at the front, two rubber buttons (settings and power), a shutter button on the top and a touchscreen at the rear.
On the bottom there's a small hinged door that houses the 1000mAh lithium ion battery pack, which isn't as powerful as those found in the aforementioned rivals, including the Yi 4K and GoPro offerings.
The SJCAM SJ7 Star is fashioned from hard plastics and rubber, and feels fairly substantial as it is but the packaging contains numerous cases, including a waterproof case that allows the camera to be taken to depths of 30m.
SJCAM also includes a touchscreen hinged back door that can be used at depths up to 3m, but its plastic is far too tough and inflexible to allow proper use of the rear screen.
The casings and accessories use a GoPro mounting system, with many featuring 3M adhesive pads, but the plastics used feel cheap and brittle.
The waterproof casing, for example, uses a small latch and hinge mechanism for opening and closing. That tiny plastic hinge requires some pretty sturdy nails to open it the first few times, and the process can actually prove painful if your hands are cold or wet.
The 10 best GoPro and action cameras you can buy right now
Build and handling
Responsive touchscreen
Accessories feel cheap
Charging the SJCAM SJ7 Star, and transfer of files, is taken care of via a standard mini-USB cable, which is good news if, like us, you have loads of cables hanging around.
We found that GoPro's use of the newer USB-C cables meant we had to keep the provided wire under lock and key through fear of losing it and not being able to charge the camera. Not so with SJCAM.
There's no visual indicator to show that the unit is charging when it's switched off, meaning the screen has to be activated if you'd like to check status; an indicator on the front of the camera wouldn't go amiss.
Once fully charged, the SJ7 Star starts up quickly, and there's very little delay between start-up and recording or shooting, although the one-button shutter means it's a little more fiddly to switch between stills and video.
To do so, you have to swipe left or right on the rear touchscreen, or swipe up to access the various modes, including self-timer, video lapse and burst photo options.
Accessing this menu is quick and easy, with the touchscreen proving responsive, but exiting menus and clicking on the smaller icons can be fiddly, and often takes multiple attempts.
The various mounts are simple and intuitive to use, while the thumb screws tighten and loosen without a struggle – an issue that typically blights cheaper cameras.
There's also a handy universal mount that screws into most tripod systems, for those who fancy getting creative with timelapse photos or who simply want steady video footage, although the SJ7 Star will have to be placed inside one of the provided cases first.
Performance
f/2.5 lens
Sony IMX117 sensor and Ambarella A12S75 chipset
Gyro stabilisation only at 1080p at 30fps and below
For this particular test, we took the SJCAM SJ7 Star out cycling, attached it to a car during some high-speed tyre testing, and packed it in a rucksack for a sunny hike along the beach.
Cycling is always a good workout for any built-in image stabilization, and in this case it's very easy to see the results with the technology activated, as it resulted in smooth footage when attached to some shaky handlebars.
The SJ7 Star also supports a quick capture mode, which sees video begin recording when the camera is switched on, although annoyingly this isn't the case when the camera goes into standby mode.
Here, the shutter must be depressed once to wake the camera up, and then again to take an image or start recording.
A recent firmware update has improved a number of handling issues, such as the slow-reacting touchscreen menus and some crashing, while app functionality is greatly improved.
On that note, the app is a nice addition to the overall package; it borrows many elements from the GoPro stable, including the design and layout, and it works well and proves easy to navigate.
The SJ7 Star creates its own Wi-Fi network, which you can easily connect your smartphone to in a matter of seconds. Once connected, the app then allows all of the settings to be adjusted, video resolutions changed and files browsed and downloaded to the device.
It feels a lot more intuitive to adjust settings via the app, as the small touchscreen on the back of the camera can be fiddly to use, and it's irksome to constantly have to remove it from one of the protective housings.
Expect battery time to be depleted much quicker when Wi-Fi is activated, though.
The 10 best GoPro accessories
Image quality
Sharp and colorful video
Plenty of resolution options
Stills suffer from barrel distortion
Video quality from the SJCAM SJ7 Star is pretty good. Bright blue skies appear vibrant and image detail is good, even at 1080p and 30fps; there is some grain, and edges aren't particularly sharp, at this resolution, but that's to be expected.
There's an almost bamboozling number of resolution, frame rate and view angle options to chose from, but we found that 1080p at 60fps seemed to offer the best trade-off between image quality and file size, while it offers good flexibility in post-production.
Unfortunately, there isn't an option to shoot the video flat (to allow for greater flexibility in post), nor is it possible to capture stills in raw. That said, only minor tweaking in Lightroom was needed to create some nice imagery, even at 12MP resolution, although barrel distortion in stills is a big issue.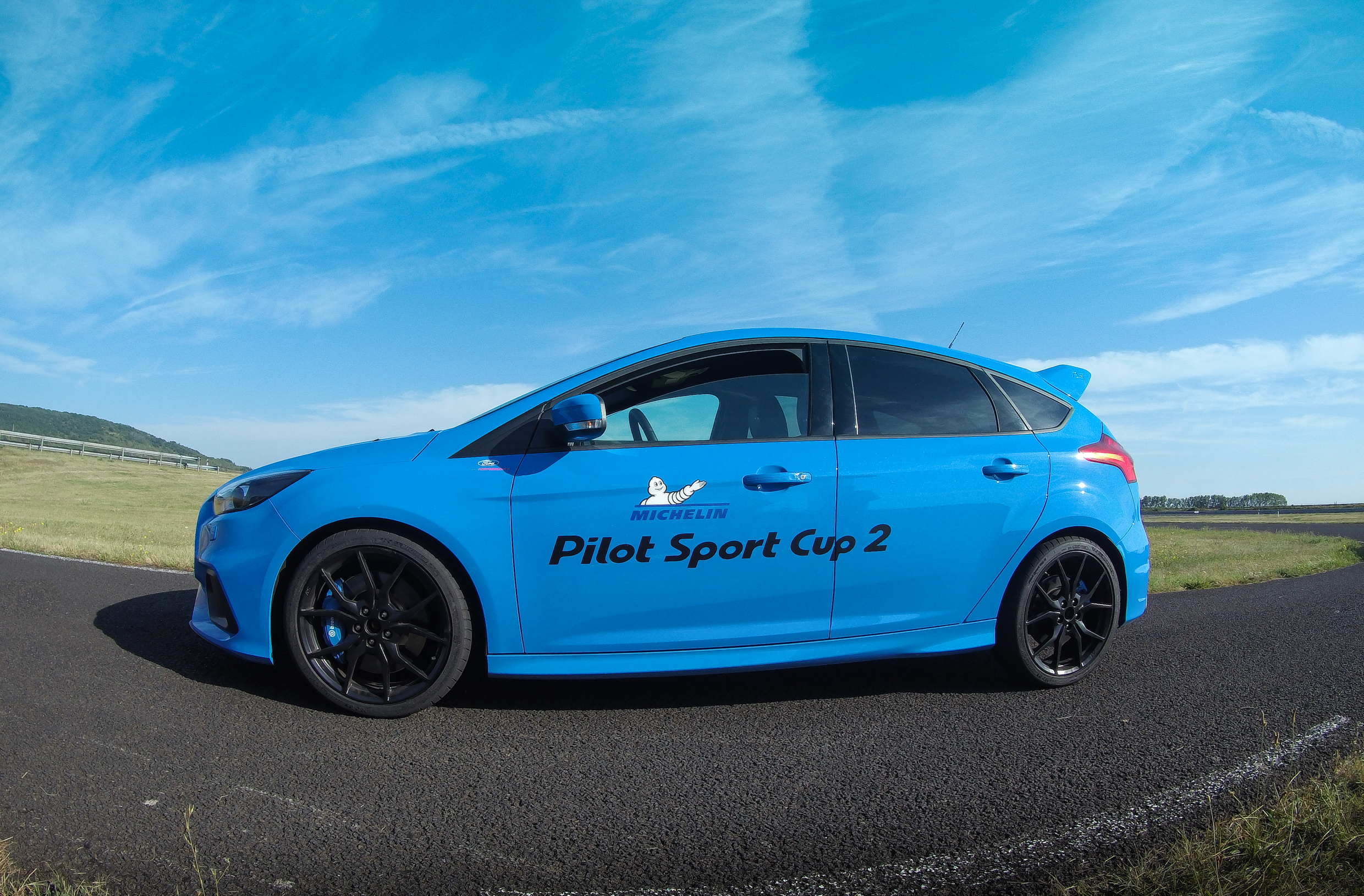 The latest GoPro features a dual microphone set-up, which does a great job of cutting out wind noise for an improved soundtrack. The SJ7 Star's lack of such technology is noticeable, and the audio captured on a blustery ride was pretty much unusable.
You'll only get around 50 minutes of footage when shooting in 4K resolution, but this produces by far the best picture quality of all the settings.
We rode around with the camera mounted the back of our fixed-gear bicycle on a sunny day, and were impressed by the vivid colours and sharp detail. In the clip below t's possible to make out the tiniest patterns in the tarmac, even when travelling at speed.
But the lack of image stabilization at this resolution is a big drawback, as the 4K footage would have been far more pleasant if the annoying scuttle and shake produced by an uneven road surface was digitally reduced.
Editing and apps
Basic app functionality
Doesn't allow in-app editing
No video preview option
Unfortunately, neither the SJCAM SJ7 Star nor the app allows for any editing, with the app serving only as a tool to download clips and stills to a smartphone and correctly line up a shot.
That said, the app is extremely simple to use, and we found that our iPhone 7 had no problems connecting to its built-in Wi-Fi, although it would occasionally drop signal, forcing us to re-connect.
It is possible to review still imagery and video, as well as download selected files to a device, although the app requires video to be downloaded before it can be previewed, which is a pain.
The lack of in-app editing could prove a stumbling block for some potential buyers, as the likes of GoPro and YI Technology understand that not everyone has the time to sit down and put a slick edit together, and so offer easy solutions for creating neat clips that can be instantly shared via social media.
The best free video-editing software
Verdict
Native 4K is impressive in a camera at this price point, as is the rear touchscreen and the liberal spread of cutting-edge features, but there are a couple of things that let the SJCAM SJ7 Star down.
The lack of image stabilization when shooting in 4K will likely disappoint anyone looking to capture professional-quality imagery, while GoPro's ProTune settings are naturally a big draw for those looking to get creative in the edit.
It's also not possible to shoot still imagery in raw, and the rear touchscreen can be slow, and irritating to use on a regular basis. However, we experienced a similar sensation with the far pricier GoPro Hero5 Black, and a firmware update did make it more responsive.
We were impressed with the overall video quality, especially when stabilized at 1080p, while the still imagery was sharp and perfectly acceptable for lower-resolution use cases after a few minor tweaks.
Granted, the SJCAM SJ7 Star lacks some of the cool features of the GoPro, such as voice activation, GPS and the ability to make quick and easy video clips via a smartphone app, but it delivers strong footage at a fraction of the price.
Competition