The motherboard is the bedrock upon which your computer is built. It's arguably the single most critical factor in your build. Without the best motherboard, you can wave goodbye to the prospect of rocking Intel's 18-core i9-7980XE, much less the company's best gaming CPU ever. That's right, every component in your PC relies on your motherboard to some degree.
On top its importance as the foundation of your computer, a motherboard is one component that can't easily be swapped out. For instance, if your graphics card quits or no longer fits your needs, it's not hard to swap it out for a flashy new one. But if your motherboard quits, or you find yourself needing more PCIe slots or RAM, you basically have to rip the whole thing apart. 
That's why getting a good motherboard is so important. The sheer number of options, from chipset to form factor to available ports, makes motherboard shopping somewhat daunting. The good news is, it doesn't have to be. We've compiled this list of the best motherboards by chipset and form factor, so you can start building the computer of your dreams right now.
Coming to terms
Before we get into the recommendations, a little bit of a primer for the uninitiated. Motherboards come in several different form factors, the most common of which are ATX and Micro ATX. There are a whole bunch of other form factors, including the newer mini-ITX, but generally speaking, the will probably support one or both of these sizes.
Moreover, in our rundown of the best motherboards, we detail the socket type that each mobo adheres to. For those not in the know, the socket is the part on the motherboard that the CPU locks into. Typically, newer Intel processors use either LGA 1151 or 2066 while the latest AMD Ryzen architecture is designed for the AM4 chipset.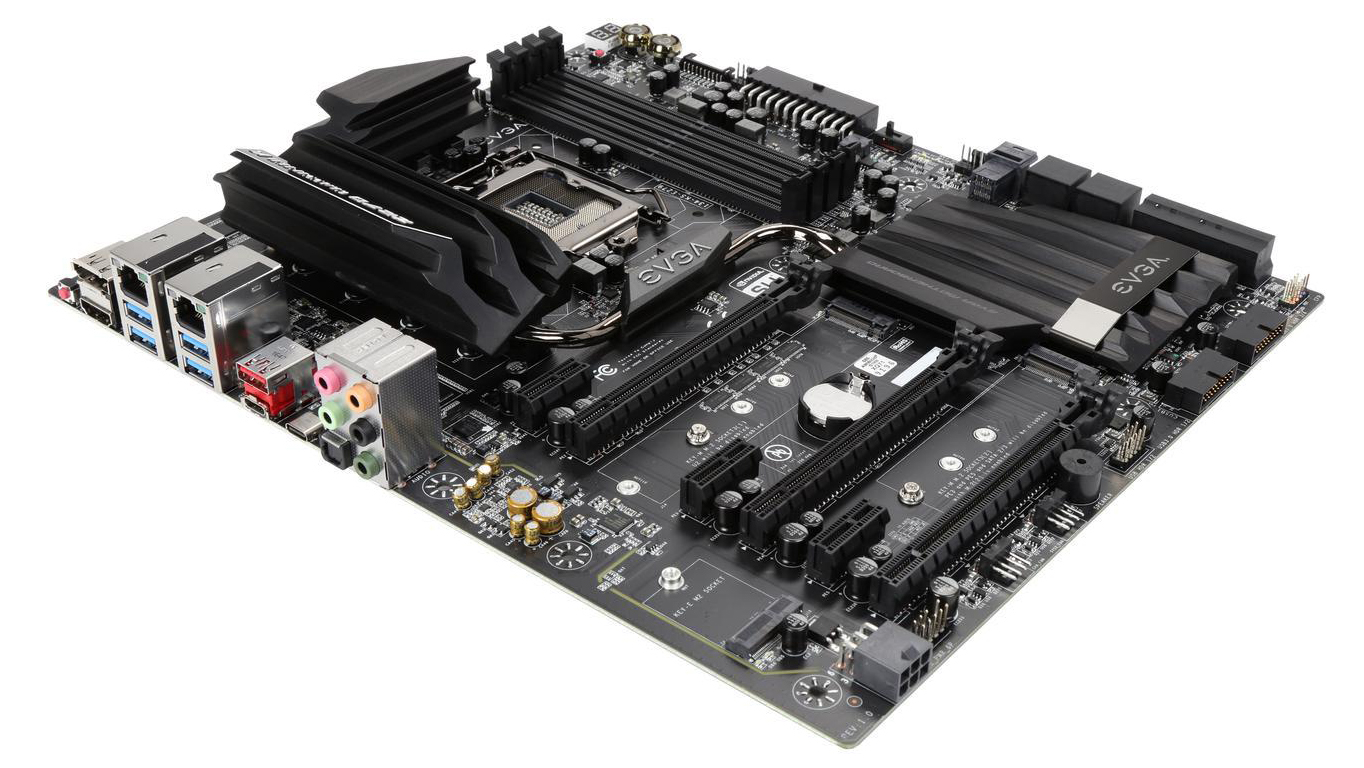 Where money is no object, the Z370 Aorus Gaming 7 from Gigabyte quite literally shines. Decked out in RGB lighting galore, it's the best way to celebrate Intel's 8th-generation Coffee Lake processors in an ATX tower case. Limited not by power, but instead by the restraints of your other components, it's also a champ when it comes to overclocking. That's right, you can expect upwards of 5GHz consistently on this Z370 mobo.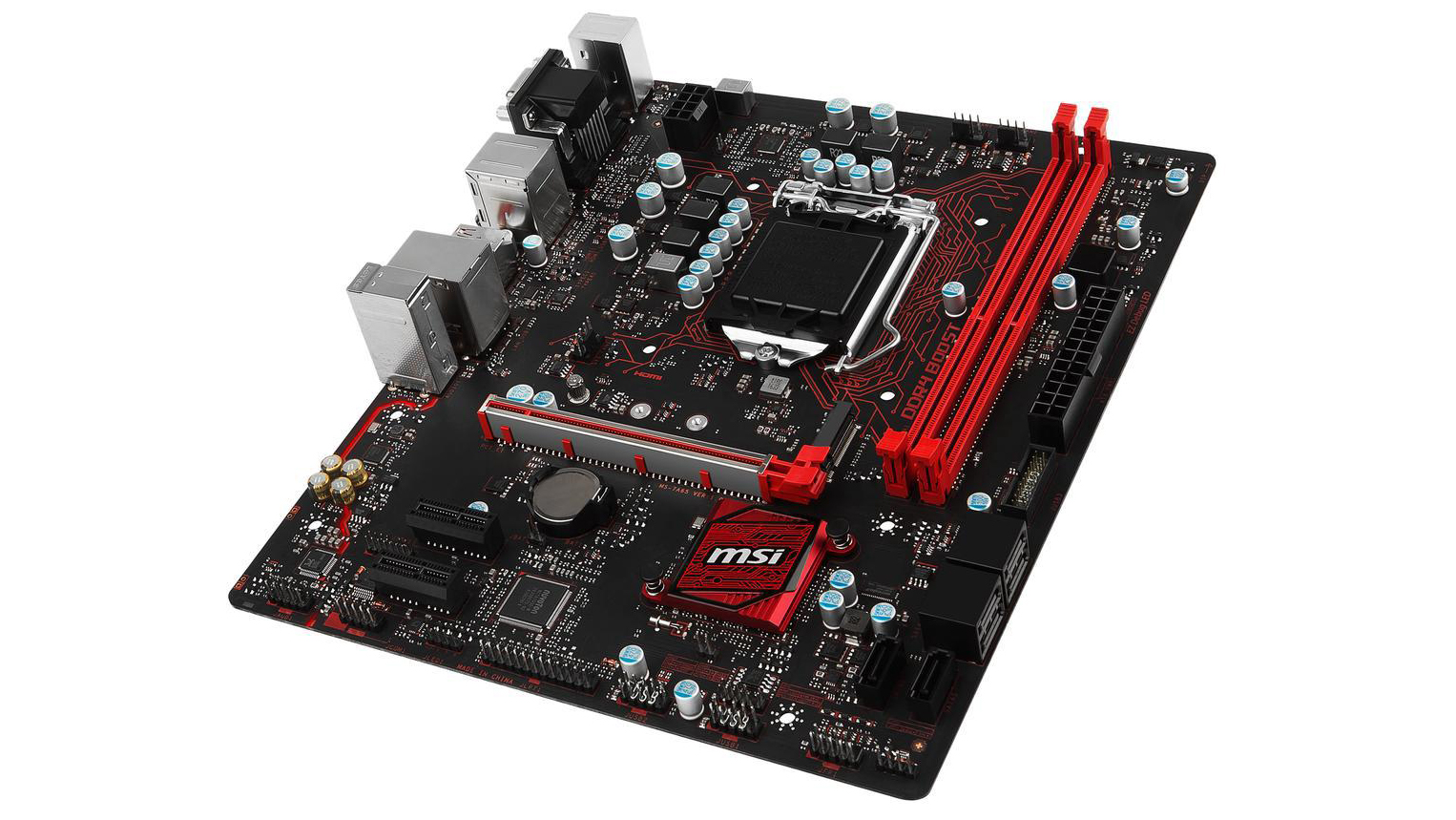 You don't need to break the bank to get your computer off on the right footing. This board from MSI is a great, inexpensive solution. It's limited in options for future expansions, so it's ideal for a one-and-done build. Since it's a gaming motherboard it has support for things like "Mystic Light Sync," which lets you synchronize all your RGB lighting with a single click.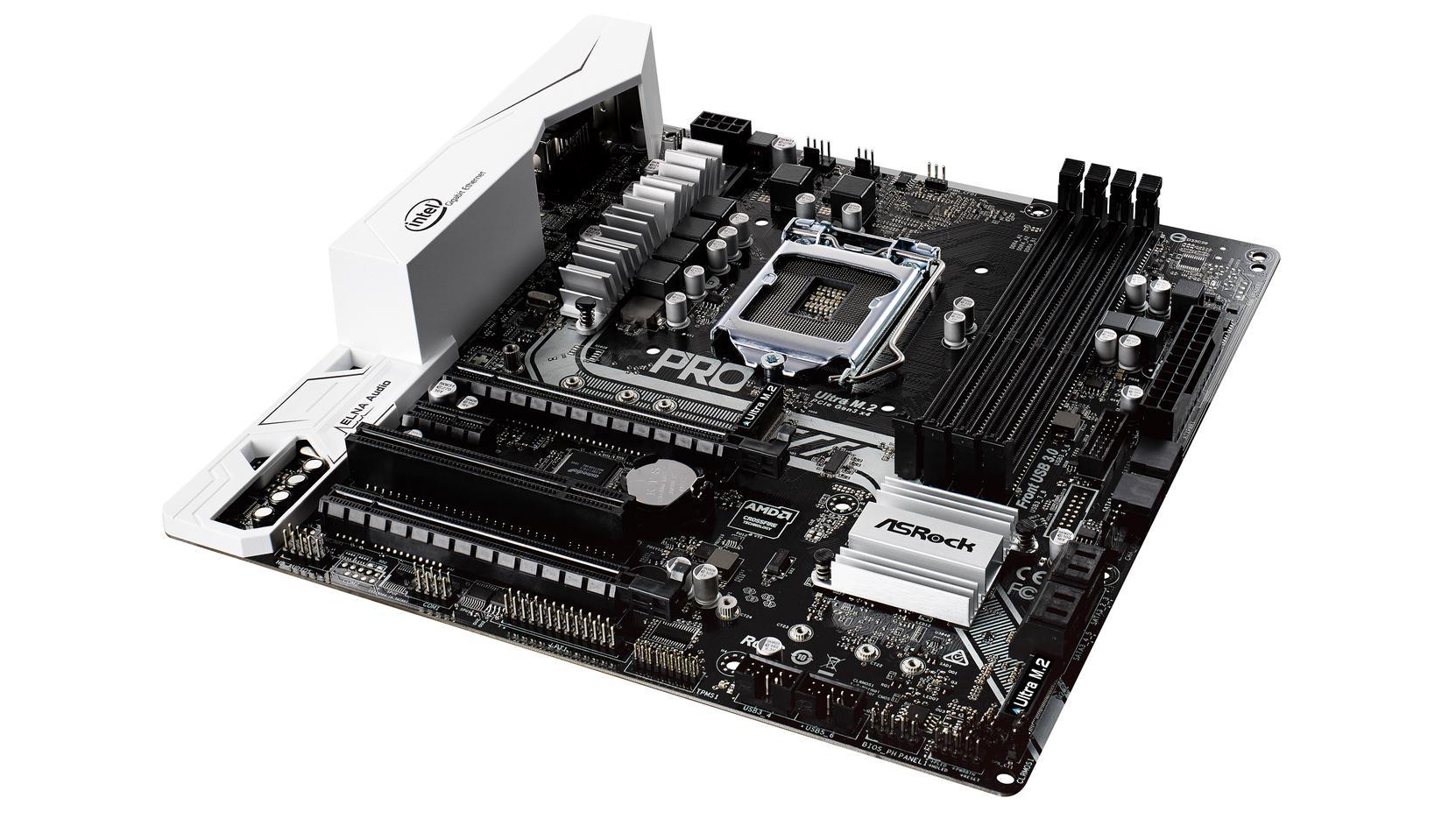 This Micro ATX motherboard from ASRock packs a lot of features onto a smaller form factor. You lose out on the possibility of extra PCIe slots, but there are 4 memory slots to upgrade to a maximum 64GB DDR4 RAM. It also has support for on-board graphics, so if you're building a computer piecemeal, you can still use it before buying a dedicated graphics card.
The best Intel Mini-ITX motherboard on our list kicks off our hunt for only the best Z370 mobos on the market. That's the chipset used by the chip maker's 8th-generation Coffee Lake processors, which includes everything from the Core i7-8700K all the way down to the Core i3-8100. This ROG Strix Z370-I Gaming, while lacking support for Nvidia SLI and AMD Crossfire multi-GPU, does ship Wi-Fi ready with an included Asus 2 x 2 Wi-Fi adaptor.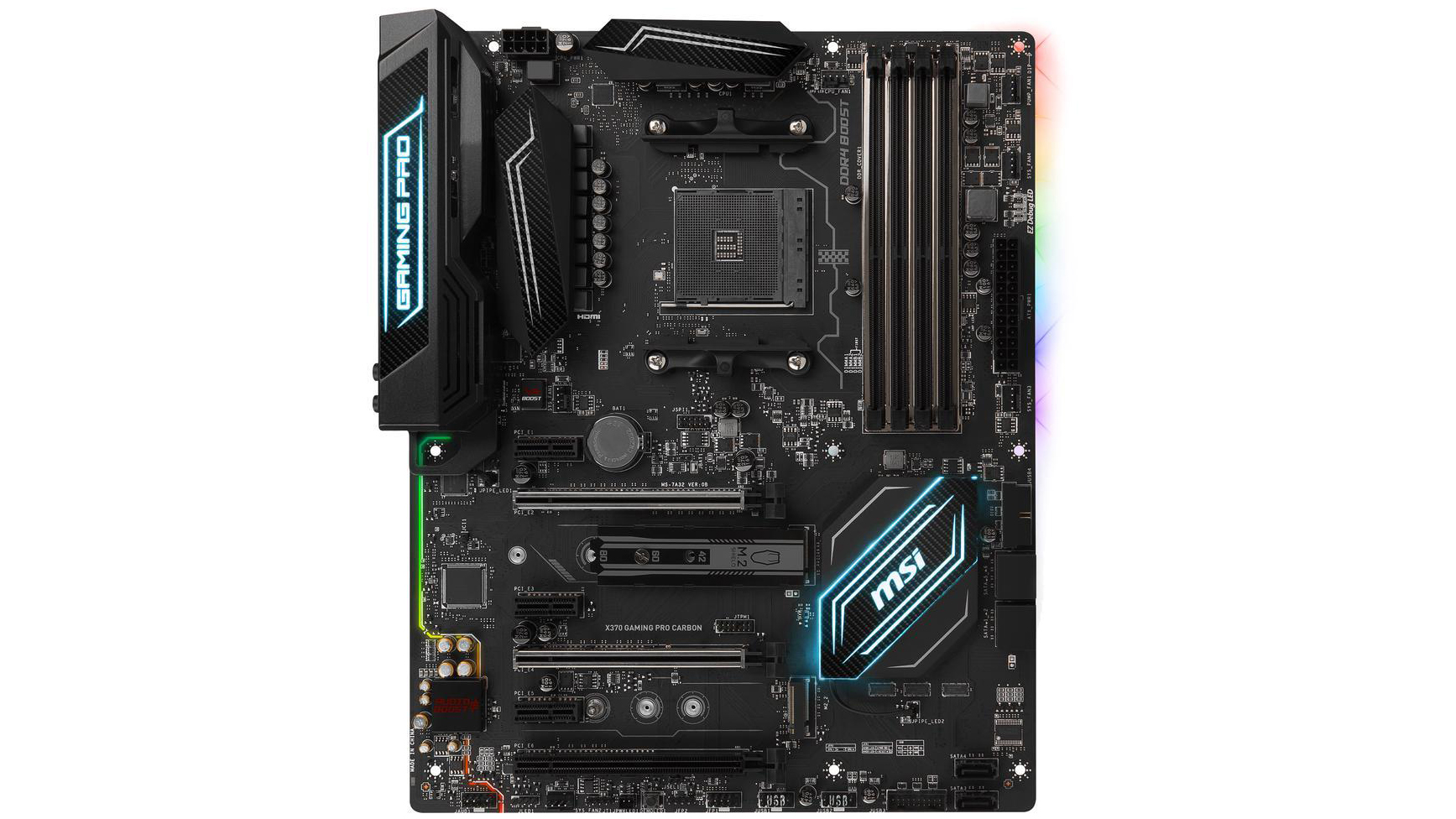 When it comes to AMD motherboards, the Gaming Pro Carbon from MSI does not mess around in the slightest. Not only is it packed with lots of features to make it extra appealing for AMD gaming PC builds, it has awesome Mystic Light RGB settings that can be adjusted via smartphone app. Besides looking great, it has plenty of room for expansion and support for dual graphics cards.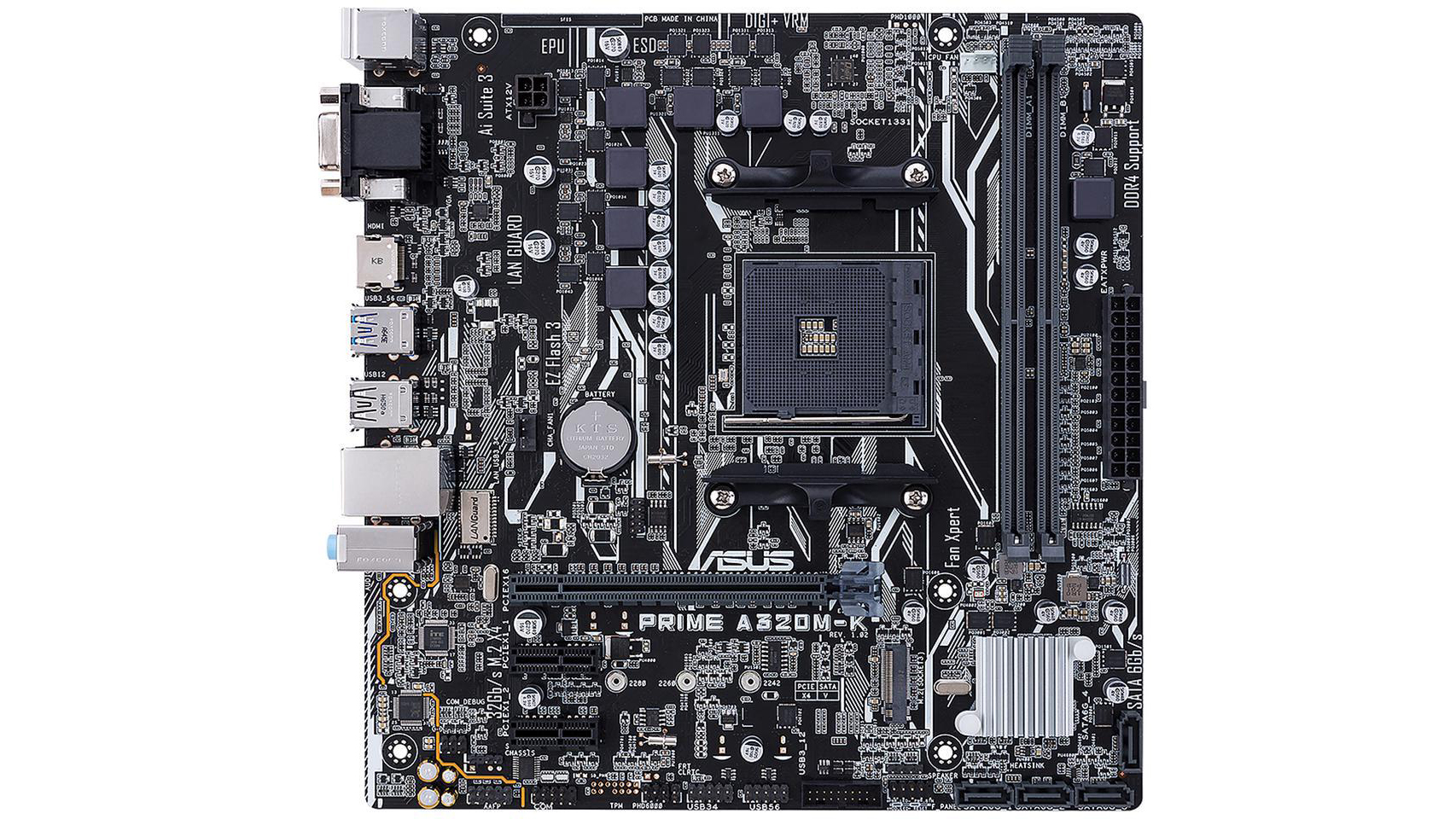 Budget builds are almost always based around AMD hardware. Not because AMD is "budget," but because it's just cheaper than Intel and Nvidia. Start the build off on the right, low-cost foot with this motherboard from ASUS. It has everything you need to pull off a solid computer build, without having to break the bank. It lacks visual bells and whistles, but hey, it's a budget solution.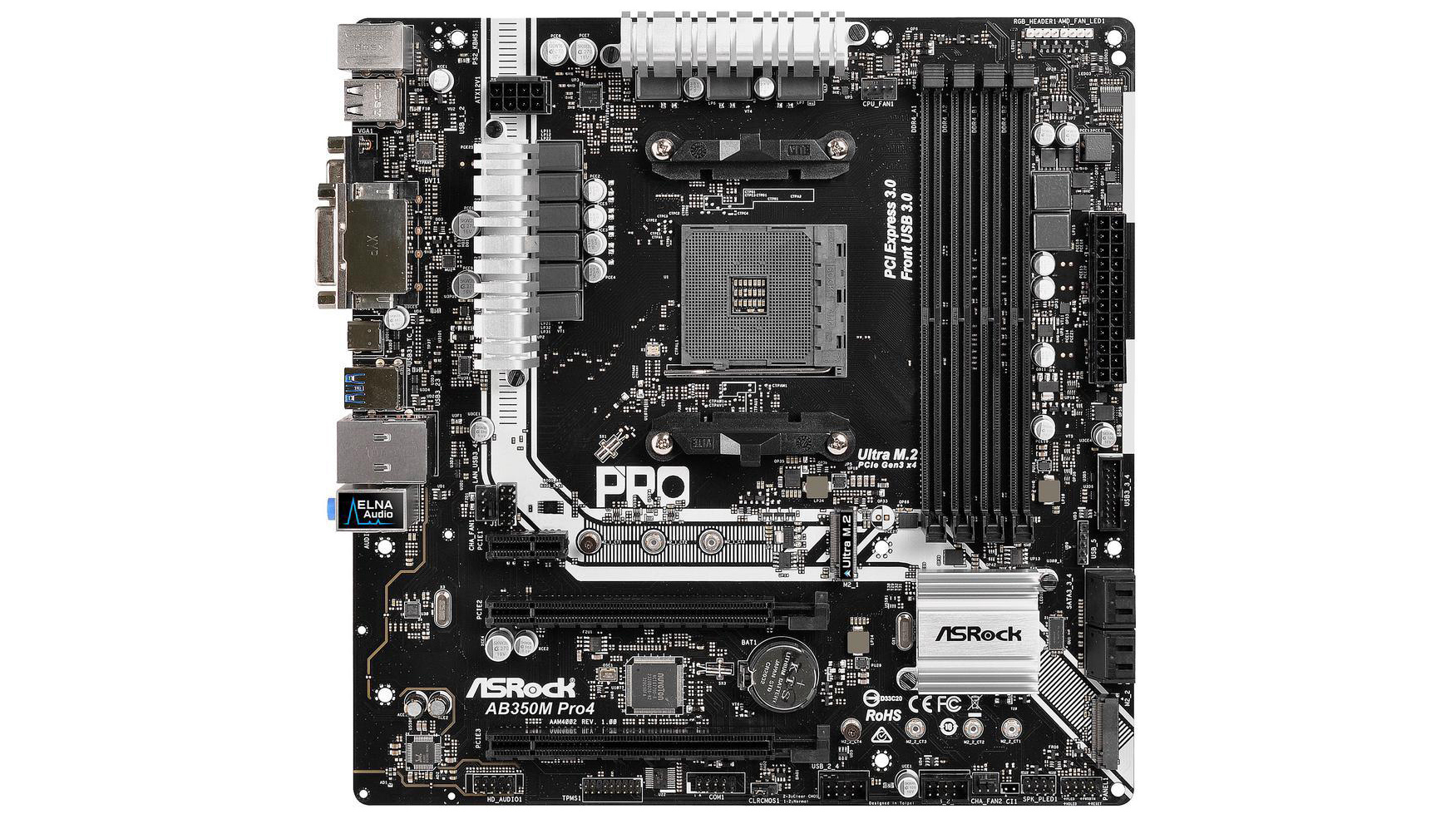 If you want to get where you need to go, and you don't care about things like fancy RGB lighting or eye-catching, futuristic-looking heat dissipators, the AB350M Pro4 is the motherboard for you. In spite of its plain-Jane looks and no-frills aesthetic, this is a solid motherboard with plenty of room to expand and grow with your computer needs.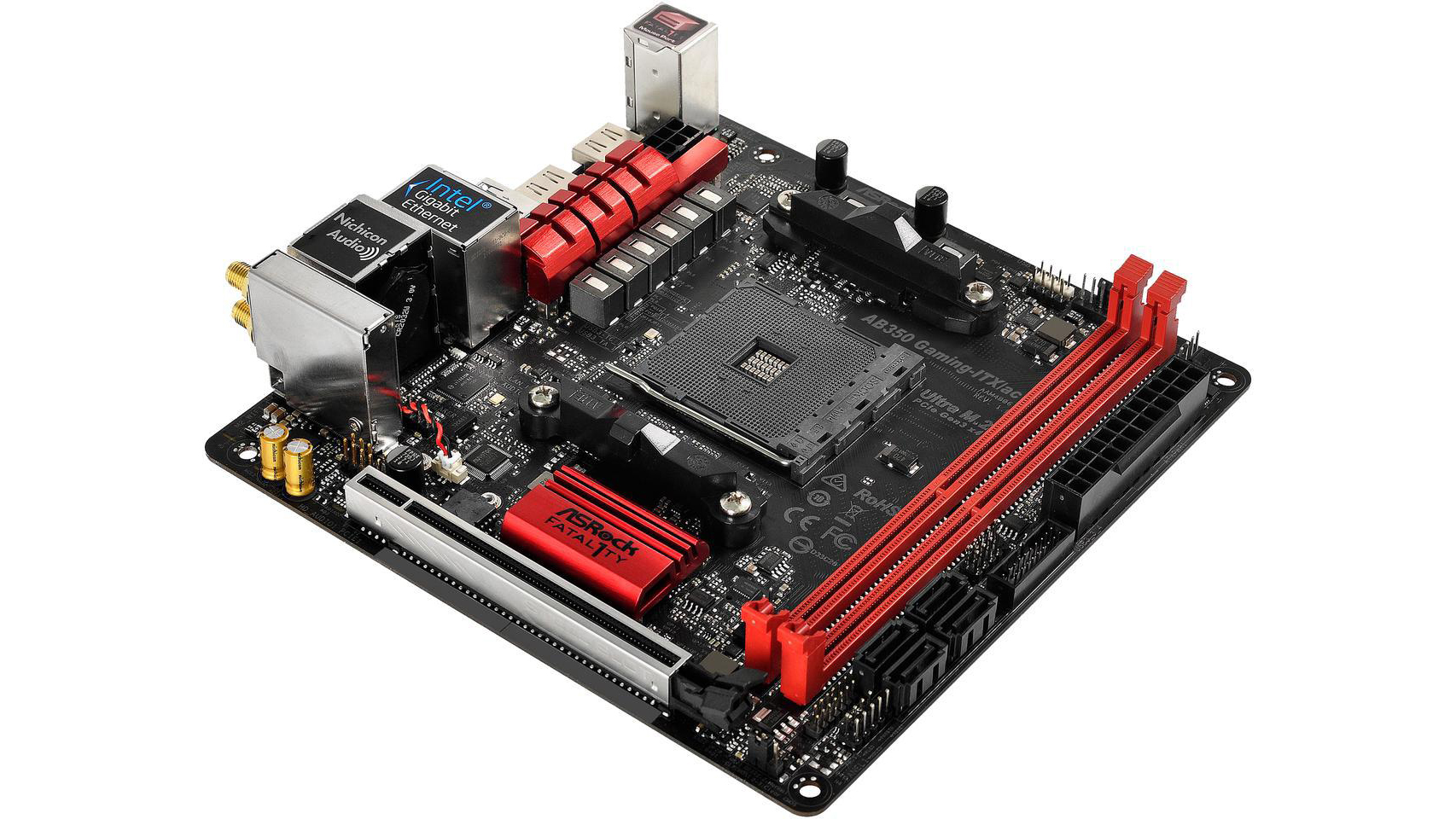 Small and powerful, this ASRock motherboard is a beast, supporting overclocked memory speeds up to 3,466MHz for CPUs that support it. If that wasn't enough to get your motor running, it also supports 4K resolutions and full Blu-ray support through its HDMI ports. Yes, ports: it has two, as well as on-board video support.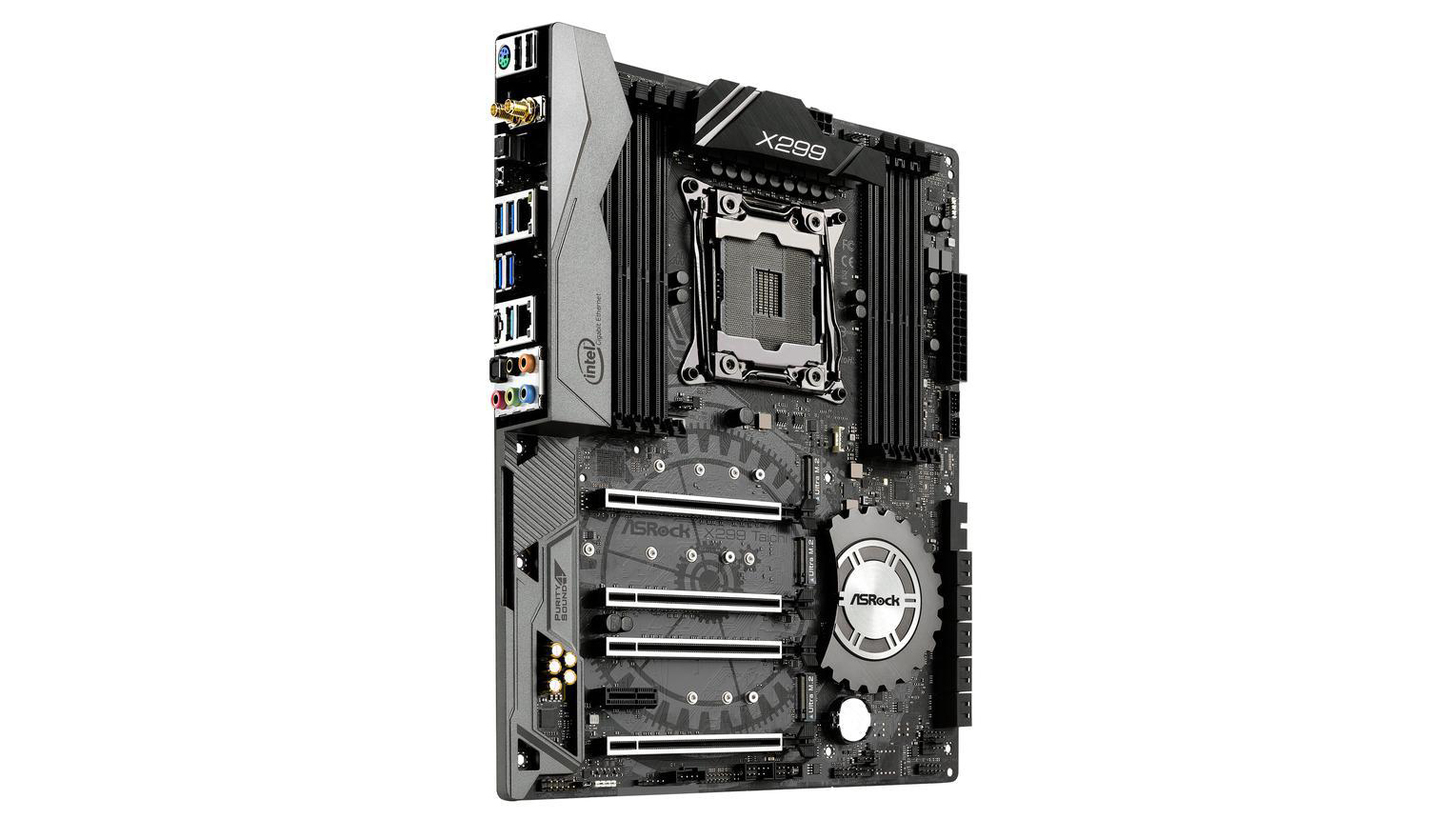 The X-series processors are here and they're spectacular, so if you want to take advantage of all they have to offer, you need an X-series motherboard. This ASRock X299 is an excellent choice, with support for overclocked memory speeds up to 4400MHz(!!!) and 8 different slots for memory modules. It also supports up to 128GB of RAM, so with an X-series processor and a good graphics card (or 3…) this thing will absolutely tear apart anything you throw at it.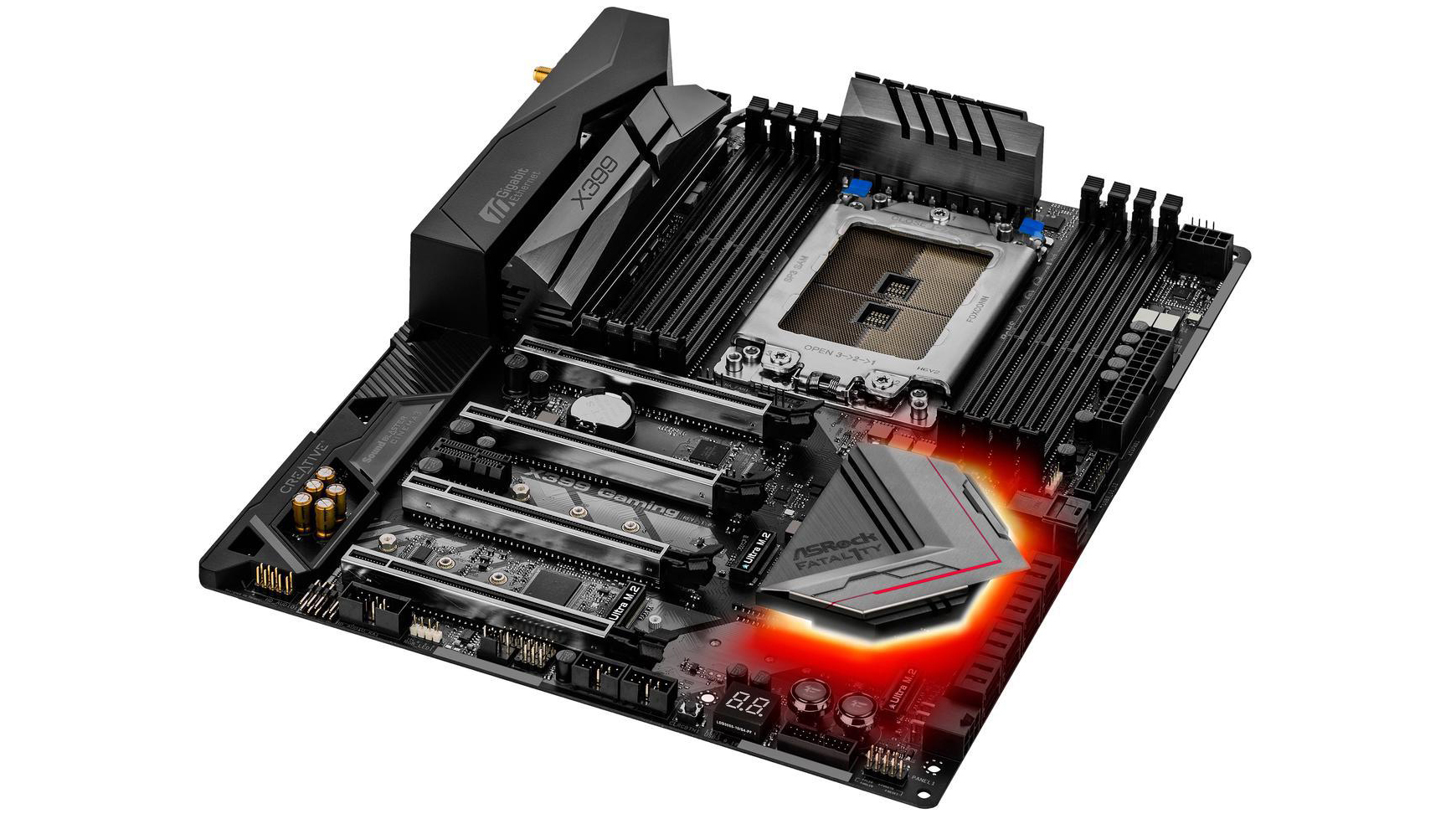 If you're the type of builder with deep pockets and an "everything and the kitchen sink" build mentality, this Ryzen Threadripper board is definitely for you. It supports 4-way SLI or Crossfire configurations, so you can just empty your bank account in the name of PC glory. All that graphical power is supported by as much as 128GB DDR4 memory, and there's even a flashy RBG lighting scheme to really drive home the point.
Next up, these are the best gaming monitors you can buy this year